American General Construction, Inc.
April 29, 2021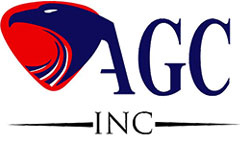 American General Construction, Inc. is dedicated to exceeding their clients' expectations on projects of all types, including the construction of military facilities, state-of-the-art federal and state office buildings, and private or quasi-private facilities.
AGC, Inc. specializes in PEMBs (Pre-Engineered Metal Buildings) design, design-assist, engineering, building manufacturing, and delivery of PEMB buildings serving Federal, Military, and Public/Private Sectors. As an authorized builder/dealer for Varco Pruden structures, they offer their clients a multitude of options with concurrent design with their development architect.
American General Construction, Inc. has been an EXPI-DOOR customer for over 5 years, again choosing EXPI-DOOR for one of their largest and most complex projects to date: the 105,000 SF Baggage Transfer Facility at the San Diego Airport, completed in December 2020. For this project, the selected Series 700 preassembled doors were selected for their robust, secure utility and great aesthetics. AGC, Inc. also purchased storage building double doors for the forklift storage facility on the controlled airport site to ensure safety and a great, uniform look.
AGC, Inc. reports, "All the doors we purchased from EXPI-DOOR were the best fit we could have ever hope for – with fourteen (14) 700 series man-doors in play on a tight schedule, EXPI-DOOR was on schedule, and their client service was unparalleled. Yet another VERY important reason AGC, Inc. selected EXPI-DOOR was their ability to provide product for all of the extremely specific hardware demands presented by this complex project, sourcing and accommodating a rigid set of requirements not easily managed or met by any other door company with which we have worked."
We also received some wonderful feedback from the AGC, Inc. team, "The EXPI-DOOR service team cannot be compared to any door company we have worked with in past. Professionalism, product selection knowledge & responsiveness to re-estimates, on-the-fly pricing changes, rigid schedule and product specificity… and real guidance on what they felt would work best for our flagship project…we won't go anywhere else!"
Become an EXPI-DOOR Customer